Send pallets with Shiplink
Send pallets within domestic and foreign. Send pallet at cheap price. Easier and faster transport of pallet with Shiplink.
Shiplink helps businesses of all sizes to send pallets, and other consignments, with the leading transporters. Without complicated shipping agreements and hidden costs!
Transport of pallets within the Nordic and Europe.
Send pallet cheap domestically.
Send large and heavy pallets cheaper.
Prices for pallet shipping
Business Pallet
fr.

1325

kr
Half Pallet to Sweden
fr.

725

kr
Half Pallet
to Denmark
fr.

1106

kr
Full Pallet with Home Delivery
fr.

1045

kr
Half Pallet
to Finland
fr.

1111

kr
Pallet
to Italy
fr.

2206

kr
Shipping companies we work with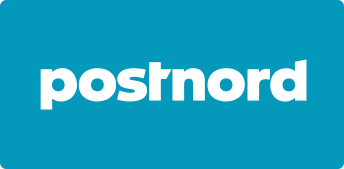 Sending pallet freight & pallets easier
Simple calculation of pallet freight
Book pallet freight easier with our clear and simple price calculator for pallet transports.
Simple overview of all pallet freights
Clear overview of all your pallet freight in progress with a free company account.
Features that simplify
Our popular features further simplify when booking your pallet cargo. Create a business account for free.
Send pallets
Pallet to Company
Fixed Price
Pallet with Home Delivery
Fixed Price
Pick Up of pallet
Delivery to individual
Fixed Price
Basic Coverage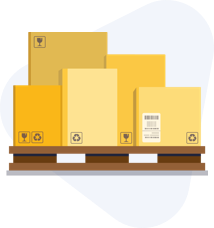 Every month, Shiplink helps thousands of businesses to send pallets the easy way.
With Shiplink, it's always easy to send pallets within Sweden, and the rest of the world. We offer top quality shipments regardless of your needs. You easily book your freights using our price calculator. Just enter the destination and your pallets dimensions to estimate your price in less than a minute directly. Click below to send pallets in no-time!
Others also viewed
Send parcel to service point
Send parcel with home delivery
Send pallets easy and cheap
Sending pallets and shipping pallets domestically as well as abroad should be easy. Pallet freight also becomes cheaper with Shiplink. Regardless of where, pallet shipping is domestically or abroad. It is always just as easy for you to get the right price for your pallet freight. When you calculate your price on the pallet freight includes everything you need to think about. Prices for sending pallets are always total and you do not have to worry about additional costs. This way, we make it easier and cheaper for you to send pallets within Sweden or Europe. You can also ship smaller pallet freight outside Europe.
Send pallets with your own login
Send pallets and pallet freight faster with a free business account. Our popular features already help you from pricing to booking your pallet freight. For example, use saved addresses from the address book, pay with collection invoices and track your pallet freight quickly and easily. It should be easy to book pallet freight so you can focus on the best of the company instead. Together with Shiplink you get access to the markets simplest system for booking pallet cargo. Here you can also book other types of freight according to what your company needs. Create an account in no time, get started today!
Frequently asked questions
How much does it cost to ship pallets?
Your price on a pallet freight is calculated based on postal code from and to. Also weight and dimensions of your pallet. Calculate price quickly and easily with Shiplink.
How long is the delivery time for a pallet shipment?
Sending pallets within the Nordic region can be delivered in approx. 1-4 days. Pallet freight in Europe between 1-8 days depending on country. Calculate the price and you will get an estimated delivery date for your pallet freight.
How should I pack a pallet shipment?
A pallet must be sturdy and the weight evenly distributed over the pallet. Anchor the goods on the pallet so it stands firmly. Nothing should stick outside the outer dimensions of the pallet.
Where can I ship pallets?
With Shiplink you send pallets in Sweden, the Nordic countries and Europe just as easily. Even pallets throughout the world. Calculate the price in 30 seconds.
Get started in no time, send pallets easier & cheaper
Shiplink makes it easier and cheaper for your company to send pallets domestically and abroad. Create a business account or send directly!