Express Delivery With Shiplink
Shiplink's express delivery offers fast deliveries with the leading transporters. Send goods all over the world in no time!






Every month, Shiplink's express deliveries helps thousands of businesses to faster delivery time.
At Shiplink we love fast deliveries and simple solutions. Our express delivery service is just as fast as it is easy to book. Click on the button below to access our price calculator. Just filll in your shipment information and choose the freght service that suits you best!
Faster Express Deliveries With Login
Create your free account at Shiplink to save even more time! We have developed a bunch of useful functions such as the ability to import orders from your e-commerse, pay your invoices weekly, and save addresses in your address book. Click below to sign up in no time!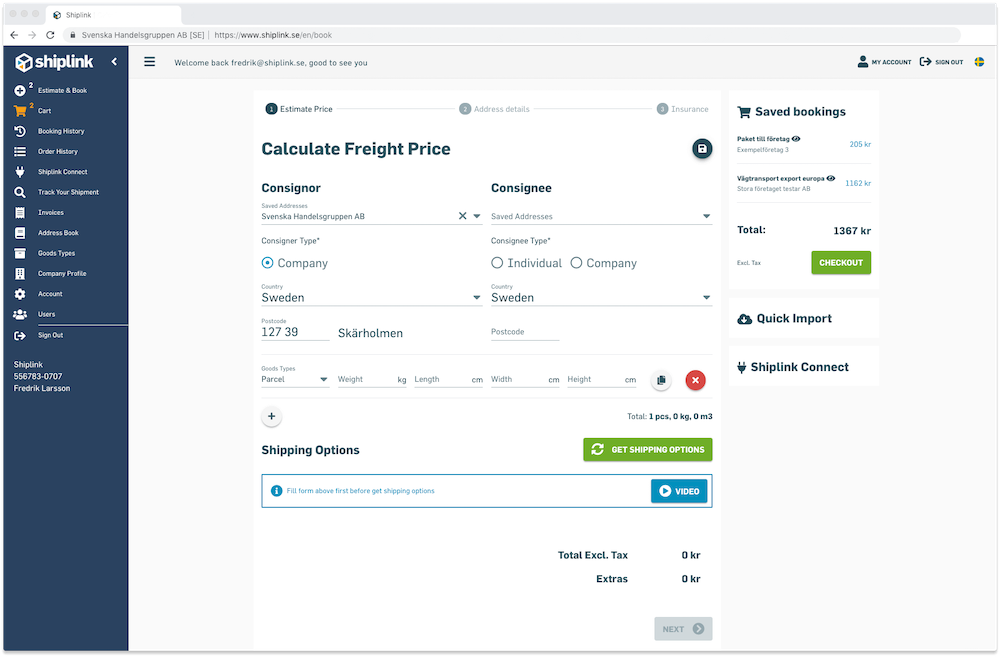 Get Started!
Start using Shiplink's express delivery today. Use the links below to create your free account, or estimate your freight price!