Book Air Freight With Shiplink
Shiplink offers top quality air freights with the leading transporters. Send goods all over the world by air transport at a lower cost!






Hundreds of businesses book their air freights with Shiplink every month.
It is always easy to book your air freights with Shiplink. We offer complete air transports within Sweden, and the rest of the world, with the best transporters. Our prices are always guaranteed and you don't need any shipping agreements.

To book your next shipment, simply click the button below to access our price calculator. Fill in your goods measurements and destination to see your price in no time!
Air Freights With Business Account
Create your free account at Shiplink, and simplify your air freights. We have created a bunch of useful functions to save your business both time, and money. Import untreated orders from your e-commerse, pay your invoices weekly, save addresses in your own address book and much, much more.

Click on the button below to create your own account in no time!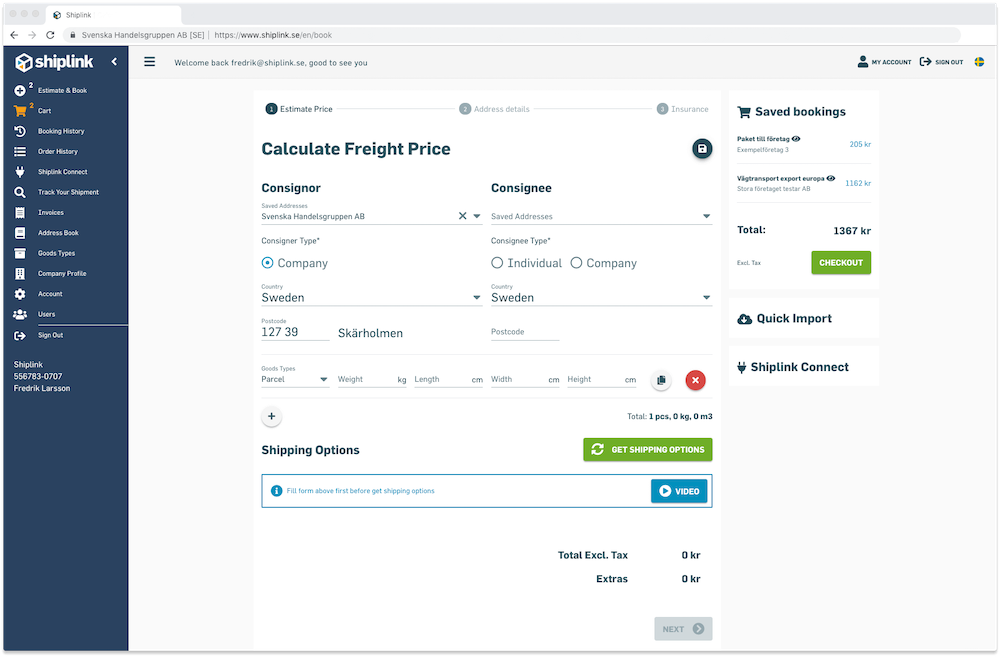 Get Started With Shiplink!
Booking air transports has never been easier. Click on the links below to estimate your freight price or to create your own free Shiplink account!