Start shipping easily with Shiplink
Solve your company's shipping needs with Shiplink! We offer cheap and easy shipping for all your freights, using the leading transporters. We offer you freight services for parcel and pallets.
Complete solution for your freights
Simple and secure price calculation and booking
Personal and committed customer service
Send freights with Shiplink
Best price and shipping service
Regardless of whether you send packages or pallets, Shiplink ensures that you always get the best shipping service at the lowest price.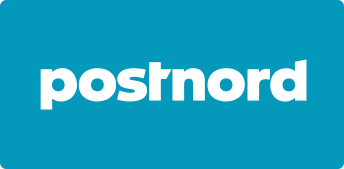 Freight price in no time
Try the market's most flexible price calculation. Completely without agreements, lock-in periods, subscription costs or hidden costs. Shiplink cooperates with the market's leading shipping company to always offer you the right shipping service at the right time, at the right price. Completely without hassle. Enter postcode, weight and dimensions to get the lowest price on your shipping. It takes less than 20 seconds and the offered shipping price is always guaranteed. Safe and easy for your company.
One solution for all freight need
Small Company
Complete shipping solution
Without agreement & hassle
Free business account
Personal customer service
Always the lowest price
Shiplink offers your company a simple total salary for your freight. Completely without hassle and with a simple overview. Always low price with the best shipping company no matter what you are sending.
Midsize Company
Complete solution
Best possible price
Features that simplify
Collective Invoice
Personal customer service
Shiplink will be your shipping department, we solve your entire company's shipping needs. The all-in-one solution allows your company to easily and smoothly send packages and pallets, domestically and abroad. Our flexible functions simplify your shipping booking even more.
When you need
For all types of shipping
Personal customer service
Quick freight booking
Up to 70% lower shipping price
All the major shipping companies
Use Shiplink when your company needs to book freight, domestic and international. We make it easy and affordable. Book easily without an account, see shipping price directly.
All freights in one place
Shiplink makes it easier to book shipping. Together with our smart solution and professional customer service, you get the most flexible and most appreciated shipping service online.We are the link between you and the shipping companies. We hire the best and offer you an affordable complete solution. All shipping companies are good at different types of shipping, the best option is always chosen based on your shipping needs - this way you can feel safe when sending with Shiplink.
A modern freight service
Shiplink is the positive link between you and the shipping companies. We employ the very leading freight company in the market and offer you a complete solution for freight, on your terms. The best shipping company is automatically selected based on your shipping needs. That way you can always feel safe when shipping with Shiplink. All shipping companies are good at different types of freight needs, based on the freight needs of more than 6000 companies in Sweden we can always offer you the cheapest freight with the best suited freight company, at all times.
Frequently asked questions
Why do you hire several shipping companies?
We want to be as complete a solution for you as possible. The freight companies' services, scope and price vary in different ways. We always want to find the best solution at the best price.
Who do I contact if I have questions about my freight?
You always contact Shiplink's own customer service. Via email, phone or chat. We are always there for you, regardless of questions. An uncomplicated and appreciated customer service.
How much does it cost to use Shiplink?
You pay nothing to use Shiplink, even your company account is free of charge. You only pay for the freight you book and when you need to ship. Simple and secure for your business.
Why is Shiplink easier & cheaper?
Shiplink buys large volumes of shipping from the leading shipping companies, so we can negotiate better prices and terms. At the same time, we evaluate the quality of our shipping companies so that you always get the best shipping company at the best price, regardless of shipping needs.
Get started right away!
Start using Shiplink today to make your business' shipping easy! Click the buttons below to calculate your freight price, or to create an account.